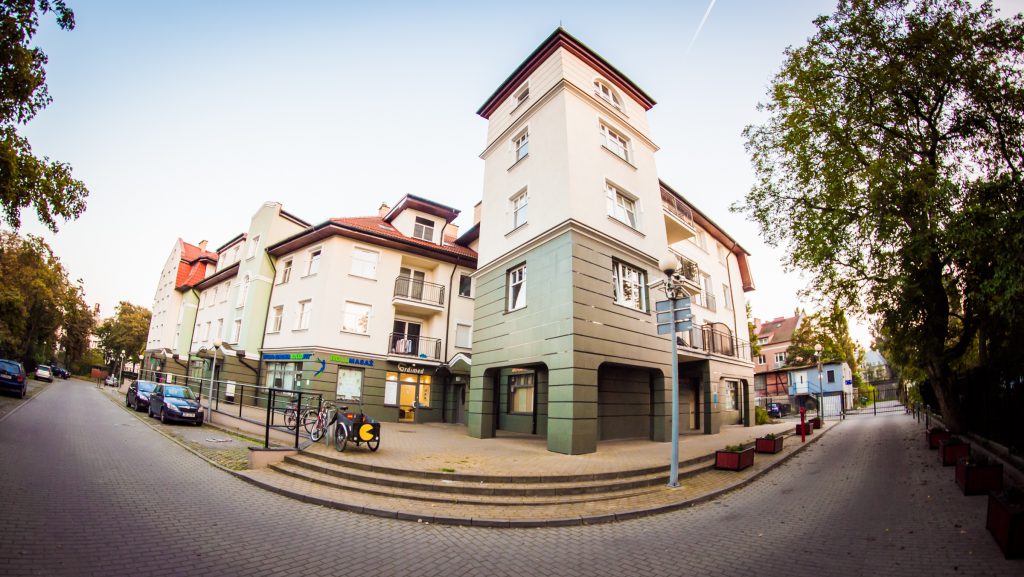 CORDIMED is a modern specialist medical center opened in 2008. From the very beginning it is a place that thanks to high class specialists develops at a rapid pace. A team of doctors of various specialties care about the health and safety of patients every day, offering the highest quality of advice and diagnostics necessary for effective treatment. Cordimed offers professionally equipped consultative and treatment rooms, modern medical equipment and full nursing facilities.
At present, we offer you our specialists' advice in the field of Cardiology, Neurology, Nephrology, Pulmonology, and Vascular Surgery. We also offer consultations on Dietetics.
Cordimed is located in the modern 'Willa Wajdeloty' in the very center of Gdansk Wrzeszcz close by the Baltic Gallery with easy access both by car and by public transport.
Echocardiography
ECG exercise test
Echocardiography exercise test
Holter ECG
Pressure holter
ECG
Treatment of lung diseases
Treatment of venous and arterial diseases
USG Doppler of carotid and vertebral artery
Transcranial ultrasound
Body Composition analysis
Cardiological consultation prof. Gruchała -
First visit 300 zł

Cardiological consultation - 250 zł
Urological consultation - 200 zł
Urological consultation + TRUS - 300 zł
Dietary consultation - 100 zł
Echocardiography - 200 zł
Echocardiography exercise test - 350 zł
ECG Exercise Test - 220 zł
Holter ECG - 200 zł
Pressure Holter - 170 zł
mobile: 662-130-603
ul. Biała 7A Gdańsk-Wrzeszcz (150m od dworca PKP)
Registration 9.00 - 19.00